Ritual of body senses and healing
The 3-hour unique ritual that appeals to all your senses. You will relax and refine your body and soul while enjoying the pleasure of all senses. Your body will then be massaged with fragrant essences and magic hands & words of Patricia which will dissolve your body blocks and, along with them, psychic blocks.
The ritual includes:
Addressing all of your senses including taste
Caress Meditation
2-hour Body and soul
Intimate massage included (if you wish)
Final integration and sharing of experience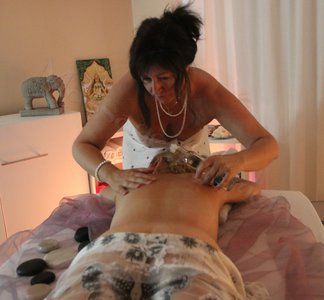 Inquiry
Are you here for the first time? Do you want to ask anything first?
Here you can ask anything that you want to know.
Order
If you are sure, you can order here. Your order will be confirmed by an email as soon as possible. Informations below will be sent to Your e-mail address.