Contact
Massage studio Tantra Patricia
Most of the communication we handle via telephone or email and here you can
find a comfortable contact form.
Telephone +420 775 781 819
Massage studio address: Čihákova 25, Prague 9
Working hours: daily 10am–10pm » website
E-mail use our contact form below
Account nr: 2900363033/2010 (bank: Fio bank)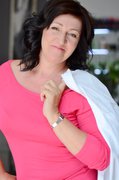 To whom will you be speaking?
Both of the mobile phones and the e-mail are Patricia's personally. So if Patricia is not doing massage at the mean time, or if she doesn't have another work to do, you can be sure, that you will be talking directly to massage courses host.
Further information
Our studio is located in Libeň, a residential area of Prague 9.
You will reach us by subway B. You will get to Českomoravská station, then walk about 5 minutes to Čihákova 25 (line).
You can park your car without any problems near the building.
On the bell you will find the name Studio Msg. Once you enter the building, you reach the end of the corridor and then follow the staircase two floors down to the suterain. We will be waiting for you.
Contact form
Do you want to ask a question regarding courses or massages? Don't you know how to get to the courses location? We are few clicks away, fill in the entries and we will reply ASAP.
Best regards, Patricia