Healing by a touch
Healing session by Patricia can work on following problems:
debloc of your Creative energy
tapping the Creative Healing Energies
working on frozen psychic Time Conglomerates
removing pain from past lives
the origin pain- your original wound
removing of Masks (we mask ourselfs to mask our original pain)
Meeting higher self
Importance of Intention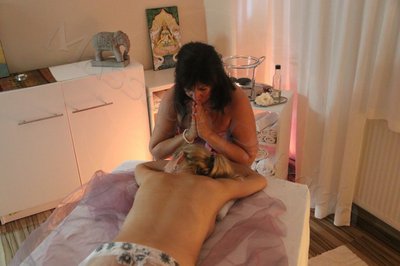 The healing session takes minimal 2,5 hrs and the price for the block starts by 3300czk.
Inquiry
Are you here for the first time? Do you want to ask anything first?
Here you can ask anything that you want to know.
Order
If you are sure, you can order here. Your order will be confirmed by an email as soon as possible. Informations below will be sent to Your e-mail address.