Shakti and yoni
There's is no term for this course at the moment, but you can still look around or ask us a question.
Shakti and yoni

Come and learn how to tune in and please a woman. This weekend seminar will focus on the specifics of women's massage, men have a unique opportunity to understand how different women's world is and how they touch them.

We concentrate on realizing our basic energy, its cultivation and liberation from unnatural constraints, the connection of energy with pleasure and everyday life.
Course topics
Specifics of intimate massage of a woman and her perception.
Techniques and principles of tantric massage yoni.
Waking up senses and sensuality.
Deepening intimacy during massage.
For Men: Massage of lingam and prostate
More topics
Polarity in life and massage
Limits in life and massage
The difference between the massage of men and women
Chakras and their roles in life and during the massage
During the course, we also focus on realizing your sexual energy, cultivating it and liberating it from the unnatural constraints, connecting energy with pleasure and everyday life.
The course is intended for: graduates of Part 1 and intermediate.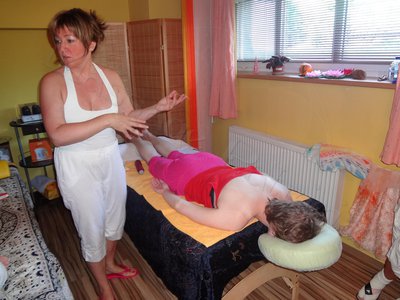 Inquiry
Are you here for the first time? Do you want to ask anything first?
Here you can ask a question about this course.