Magic of the 4th Dimension
There's is no term for this course at the moment, but you can still look around or ask us a question.
Magic of the 4th Dimension

The 4th part of the school of tantric massage offers:

Tantric Crown massage of the 4th Dimension
Tantric massage as a profession - learn about rules, borders and much more.
You embark on advanced techniques of intimate massage for men and women.
What do you learn?
Crown massage or massage of the 4th dimension, ie deep massage of the entire area of the face, nose and mouth cavity
Principles of massage for couples
4 hand massage
Anal massage and rosette treatment for women
A great move for men
More topics
Hygiene and Ethics in Tantra Massage
Bioenergetic exercises for your own development
Calling with clients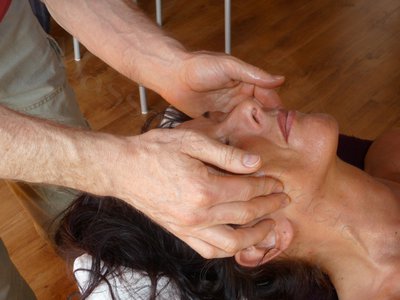 The course is designed for:
Advanced masseurs/masseuses interested in tantra who have completed previous works with me or a similar school.
Inquiry
Are you here for the first time? Do you want to ask anything first?
Here you can ask a question about this course.