Body loves the touch
There's is no term for this course at the moment, but you can still look around or ask us a question.
Body loves the touch

Come with us to learn the art of touch and enjoy his reception and giving. We invite both beginners and intermediate and also couples. The course is also designed for masseuses and masseurs.

We will teach you the ritual of tantric massage and improve communication, especially with the help of touch, shared experiences.

Without finishing the 1st part of this course you cannot continue the further training.
What do you learn?
Ritual of Tantric Massage for both private and professional use.
Use of "wet" and "dry" techniques on the skin.
Using gloves, feathers and other interesting techniques.
The basic moves of the oil tantric massage and the so-called Three-stroke massage.
Principles of tantric massage and encounter with nudity.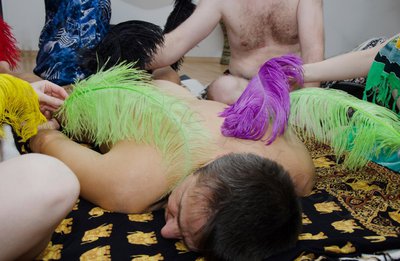 More topics
Basic terms of tantra.
Breath.
Namaste.
Massage for tantric massage.
Preparation of space and masseuse for tantra massage
What do you need to know for a start?
On tantra lessons we work with the least dressed body and nudity.
You have to be physically and mentally healthy at the courses.
You should have experience with massage, tantric massage is superstructure of classical massage.
What else should you know?
All courses will include:
Breathing and motion technology, perception of life energy (prana / chi) relaxing, breathing and bioenergetic exercises that will help connect with your body and what it tells you
Dance
Circle sharing
Unleashing a good mood that enhances the individual care of the lecturers creates a lively group full of energy and wonderful experiences
The course is designed for beginners.
The translator service fees will be payed separately. We can arrange a translator for you, but the worskhop is hold in czech language.
Courses are conducted in a small group, which ensures individual care for each of you and a sense of security and comfort.
Courses open with a minimum of 8 participants and a maximum of 12 participants.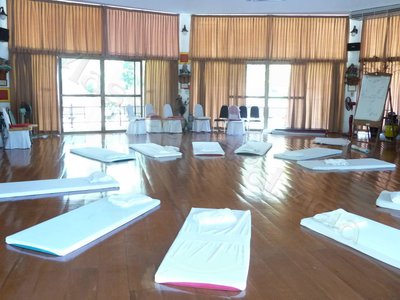 Inquiry
Are you here for the first time? Do you want to ask anything first?
Here you can ask a question about this course.